We never forget the teachers that truly help shape our minds.
Since the first time I've ever watched this inspiring movie, every time I see an old vintage photograph, I can't help but to think of the "carpe diem" scene in which professor John Keating (played by Robin Williams) reminds us of the brevity of life.
I
*love*
this movie with all my heart, and highly recommend it to anyone who has never watched it. I rent it every fall, as the beginning of the school year always reminds me of the boys of the Dead Poets Society.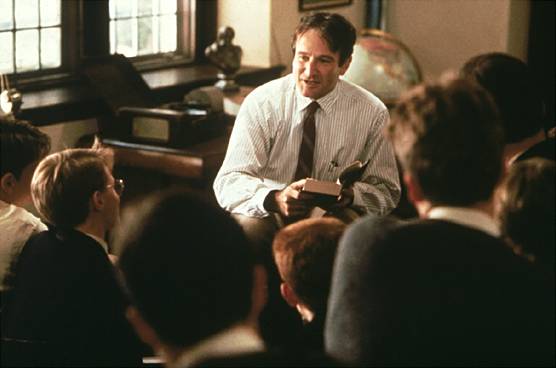 "No matter what anyone tells you, words and ideas can change the world. . ."
*keep a box of tissues by you when you watch this film. It's quite moving.
Fond thoughts
always
of Mrs. Heron, Mr. Kotenko, Mr. Simon, Mrs. Smalley, Mrs. Thomas, Ms. Barrie, and Mr. Zimmerman: Teachers who have made an everlasting impact on the way I think. Teachers whom, through the passion of their craft, have opened my imagination to places I never knew existed. ♥