When you first get into fashion, or anything for that matter, when you realize you
REALLY
love it, something happens. Your brain starts thirsting to know more about every little thing regarding the subject and it's history.
I've wanted to do a little post for a while on
Romain de Tirtoff
,
(1892 – 1990)
also known as
Erté
. (the name comes from his initials pronounced in French, R.T.) He was a fashion illustrator, among many other impressive titles, and ever since I saw one of his illustrations years ago, I've been completely captivated by the artist and his work.
These images are
ethereal
. They're utterly
DREAMY
and imaginative. Additionally, the clothes the women are wearing in his illustrations are luxurious, theatrical, and elegant. I can't even begin to tell you how much I love the fashion in these drawings! Can you imagine having even just ONE of those outfits in your own closet?
Erté
is definitely one of those artists I never tire of reading about/studying.
Hope you enjoy these enchanting images!
"Look at me, I'm in another world - a dream world that invites oblivion. People take drugs to achieve such freedom from their daily cares. I've never taken drugs. I've never needed them. I achieve a high through work."
- Romain de Tirtoff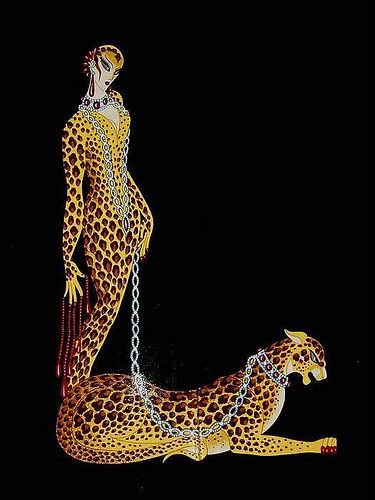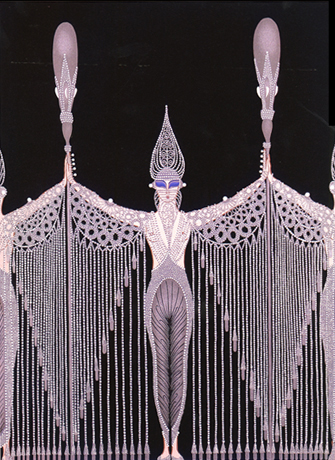 Recently found some gorgeous
Erté
SIGNED serigraphs from
Sundookgalleries
. These are obviously collectibles, you can tell from the prices!
What a talented man!
I want to live inside these pictures. :)