Truth be told, though I've bought many pretty vintage items online, I've never purchased a pair of pants via the net. I've always been too afraid of the pants not working out for my body/fitting right if I don't actually get to try them on. You too? For some reason though, I've been suddenly coming across these amazing pairs of pants that I feel like I may need to break down and purchase a few pair for myself for this Autumn season, and just cross my fingers that they'll look good.
These are some of my current faves below. I am, as probably aforementioned on many posts, a huge fan of the
high waist
. I love how it
elongates the legs
and
defines the waist
as well. Some of these vintage pairs styled below do such a fine job of making menswear look feminine. Definitely a wish list item for Fall 2010!

Prink Studio
These are, hands down, my fave! They are vintage YSL, and wool.
I love the waist buttons!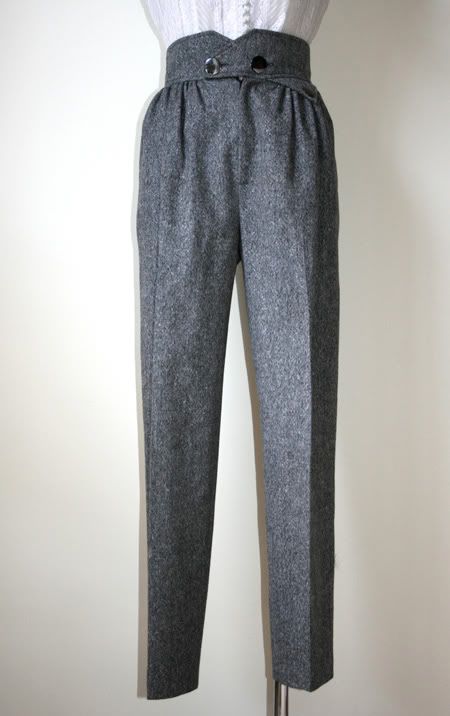 Bustown Modern
How to make menswear look fabulous!


Wicked Plum
The rolled cuffs probably wouldn't work for me, but they definitely do for this model. Love the color of this pair for fall.


The Mint Mall
A bit on the tighter side, but the color is fantastic, and imagine these paired with some tall boots. *perfect combination*


Funkin Junkie
Buttery soft vintage leather in black, could work with so many outfits.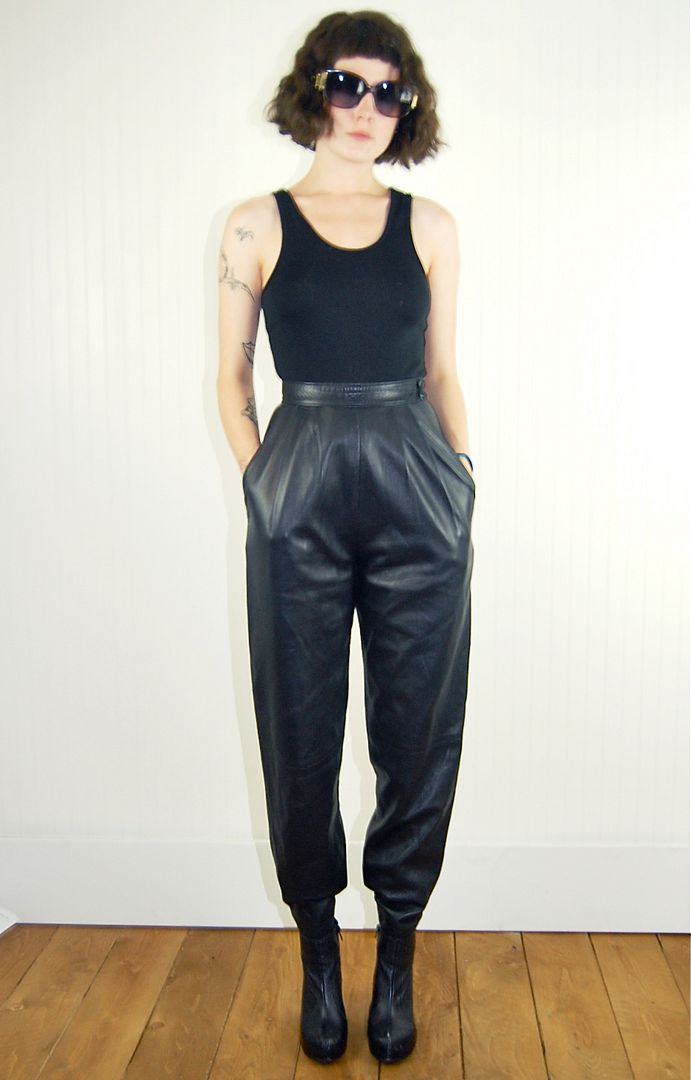 Hollywood *Rose* Vintage
These look so classic, I love that they're belted and tapered.