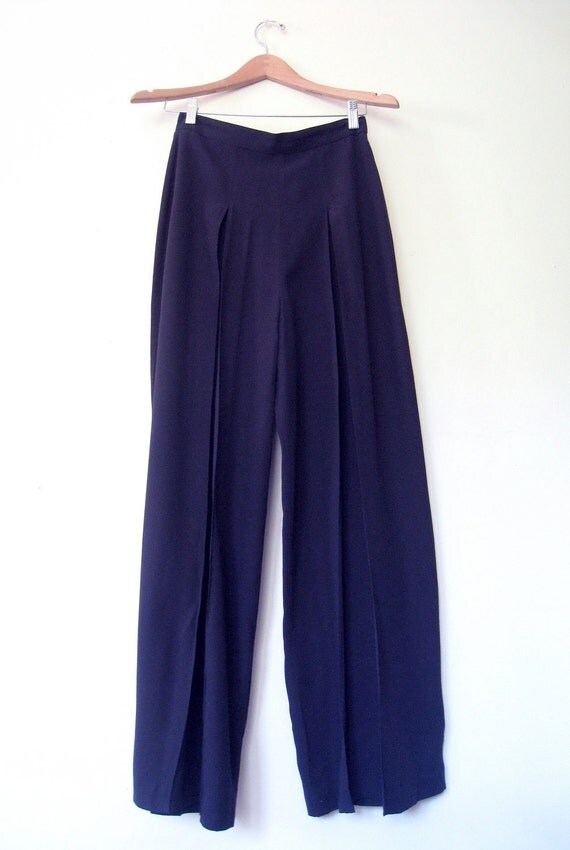 One of the hardest items to photograph are
PANTS
, any kind of bottoms really. This is why I feel the need to hire a model sometimes.
So you can imagine how
grateful
I was when I received this appreciation photo from one of my repeat customers, the beautiful
Julie of Very Boutique.
Doesn't she look terrific? My wall just doesn't cut it compared to the outfit pic of this pretty gal! Great styling, Julie! Those pants look like they fit like a glove, and I love how she paired them with a waist-defining shiny black belt & perfectly fit V-neck knit top.
If any of
you
have
outfit photos
in your Lola Vintage item
, please by all means feel free to send 'em my way. You just might get a little surprise in your inbox afterward if you do. ;)